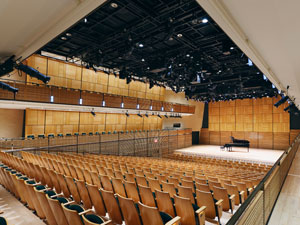 Event / The Hotel That Time Forgot, collaboration with Paola Prestini, http://paolaprestini.com/
for Carnegie's 150th anniversary with the american composers orchestra at Zankel Hall, Carnegie Hall, New York / 2017.03.24
Music Director George Manahan and American Composers Orchestra continue its annual Orchestra Underground concerts with Past Forward, a program that illustrates the role the past plays in the present. Three world premieres are featured: David Hertzberg's Symphony; Paola Prestini's The Hotel That Time Forgot for Video Artist and Orchestra featuring video artist Mami Kosemura; Trevor Weston's Flying Fish, co-commissioned by Carnegie Hall as part of its 125 Commissions Project; and Tehillim by Steve Reich, holder of the Richard and Barbara Debs Composer's Chair at Carnegie Hall.
新作Pendulumnにオーケストラ楽曲がつきます。作曲家Paola Prestini氏とのコラボレーションワークとして映像と演奏のコラボレーションがカーネギーホールで行われます。
楽曲はアメリカンコンポーザーズオーケストラの演奏でカーネギーホール150周年イベントの一部としてカーネギーホールで演奏され、同時に10分間に編集された映像作品Pendulumが投影されます。
more...
https://www.carnegiehall.org/…/American-Composers-Orchestra/
http://paolaprestini.com/projects/pendulum/
http://acosoundadvice.blogspot.com/2017/02/past-forward-composer-spotlight-paola.html