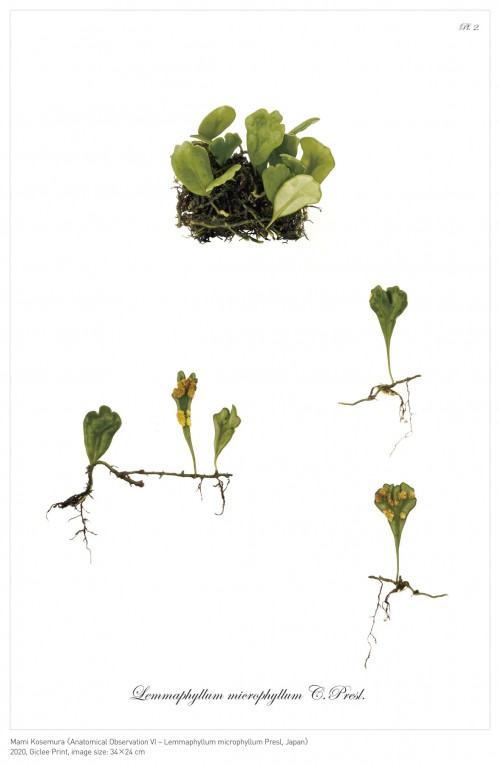 ____
ART IN TIME & STYLE MIDTOWN Vol.20
 小瀬村真美  ー絵と生活ー
2021年7月9日(金)ー 8月29日(日) 
TIME & STYLE MIDTOWN
〒107-0052 東京都港区赤坂 9-7-4 東京ミッドタウン ガレリア 3F
https://www.timeandstyle.com

____
この度、Time & Style Midtownにおいて、「絵と生活」展を開催いたします。私は既存の絵画の演出方法や構造を引用し、カメラを使用した絵画の模写とも言えるような写真作品、映像作品を制作しています。展示される全ての作品は一見絵画のように見えますが、実際には全て実物を撮影しながら制作されています。今回の展示のテーマは「絵と生活」です。展示会場であるTime & Styleのインテリアショップという特性を活かし、生活の中にある「絵」、つまり額に入った油彩画のようないわゆる1点で完結する「絵画」ではなく、私たちの生活の中にある様々な形態の「絵」、生活により密接した「絵」を基にした作品を、店内の家具や盆栽などのディスプレイと共に展示します。
例えば研究目的で描かれた植物画や図鑑、メモのような役割の写生画や習作として身の回りのテーブルウェアを描いた静物画、そして室内空間の一部として描かれた日本の伝統的な障壁画や掛軸など、生活と共にあった「絵」、「絵画」の周辺にあった「絵」を基にした作品をご紹介いたします。それらの「絵」はカメラ同様に記録の役目を果たしていたり、または自然を観察する観察眼であったり、日用品を眺める画家の視線であったりと、昔の生活様式や人々の物の見方が反映された鏡のような役割を果たしていると言えます。その描かれ方やモチーフの扱われ方は現代の私たちには興味深い一方で、奇妙に感じたり、疑問に思うこともあります。忘れられているような古い絵画を通して見えてくる、私たちの視点とのズレやギャップは、絵画で描かれているものを実際に現実の空間に再現してみる事で、より可視化され、露わになってゆきます。絵画から現実に起こされてズレとともに絵画へと戻された、こうしたプロセスを経た作品と向き合う時に起こる、ちょっとした迷いや違和感のようなものを通して、見る人それぞれが物の見方に普段よりも少し繊細になっていただけたらと思っています。また今回は、ディスプレイとしての特殊な生活空間と作品の調和を楽しんでいただければと思います。(小瀬村)
____
ART IN TIME & STYLE MIDTOWN  Vol.20
Mami KOSEMURA / Pictures and Life
Friday, July 9 - Sunday, August 29, 2021
TIME & STYLE MIDTOWN
Tokyo Midtown Galleria 3F, 9-7-4 Akasaka, Minato-ku, Tokyo, 107-0052 Japan
https://www.timeandstyle.com
____

I am pleased to announce my solo exhibition "Pictures and Life" at TIME & STYLE MIDTOWN, Tokyo. I create photographs and video works that can be described as replications of paintings using a camera, referencing the theatrical production methods and structures of traditional paintings. All of the works in the exhibition look like paintings at first glance, but they are actually all created by photographing the real thing.
The theme of this exhibition is "Pictures and Life. Taking advantage of the TIME & STYLE's unique location as a furniture store, the exhibition will be based on various styles of "pictures" found in our daily lives, pictures that are more closely related to our lives, rather than "paintings" that are complete as one piece, such as framed oil paintings, and the works will be displayed together with the furniture and bonsai in the store.
I would like to introduce works based on pictures that were part of daily life and pictures found in the vicinity of paintings. Examples of pieces my work is based on include botanical illustrations and illustrated reference books drawn for research purposes, sketches that served as notes, still life paintings that depict tableware in a room as studies, and traditional Japanese wall paintings and hanging scrolls that were painted as part of the interior space
It can be said that these "daily life pictures" served as a mirror reflecting the way of life and the perspective of people in the past. In other words, they could be said to have served the same function as a camera in recording, or as an observer's view of nature, or as a painter's view of daily life. The way these motifs are depicted and manipulated is interesting to us today, but also strange and questionable. The gaps and discrepancies between our own point of view and the perspective depicted in the paintings, which we recognize when we review old paintings that have been forgotten, become more visible and apparent if we actually recreate what is depicted in the paintings in the real space.
I hope that through the slight hesitation and sense of discomfort that arises when confronting a work that has undergone such a process, which has been transformed from a painting to reality and then back to a painting, each visitor will be able to see things with a little more sensitivity than usual. I also hope that visitors will enjoy not only the harmony between the fiction and reality in each work, but also the harmony between the work and the quasi-living space for display.  (Kosemura)