https://youtu.be/7E0C0jeYM5Q
Overflow Scrolling
Video Installation   30min.(endless repeat), color, silent
2012
This piece is a video installation in which a narrow landscape scene scrolls horizontally. It's a long and slender landscape, 120,000 pixels in width. I added a sideways sliding motion to it.
I found out there's a confluence between "the way you watch a picture scrolling on a website" and " the way you watch a traditional Chinese and Japanese picture-scroll" and I wanted to incorporate these different structures into this video work. The significance of this piece is that though it is a moving image in a video installation, it is not a movie, and it all started with a single picture.
The landscape where I took the original photograph is of a well-known Japanese resort, developed soon after the second world war. This place was constructed to be a compact utopia, making full use of the natural surroundings. What interested me is that this created landscape doesn't seem like a Japanese one, but a European one. However, it's so compact, we can see an actual live scene there, with people lying back next to a cliff and a woman hiking trails in heels.
This place is the backdrop for a daydream utopia, drawn on paper.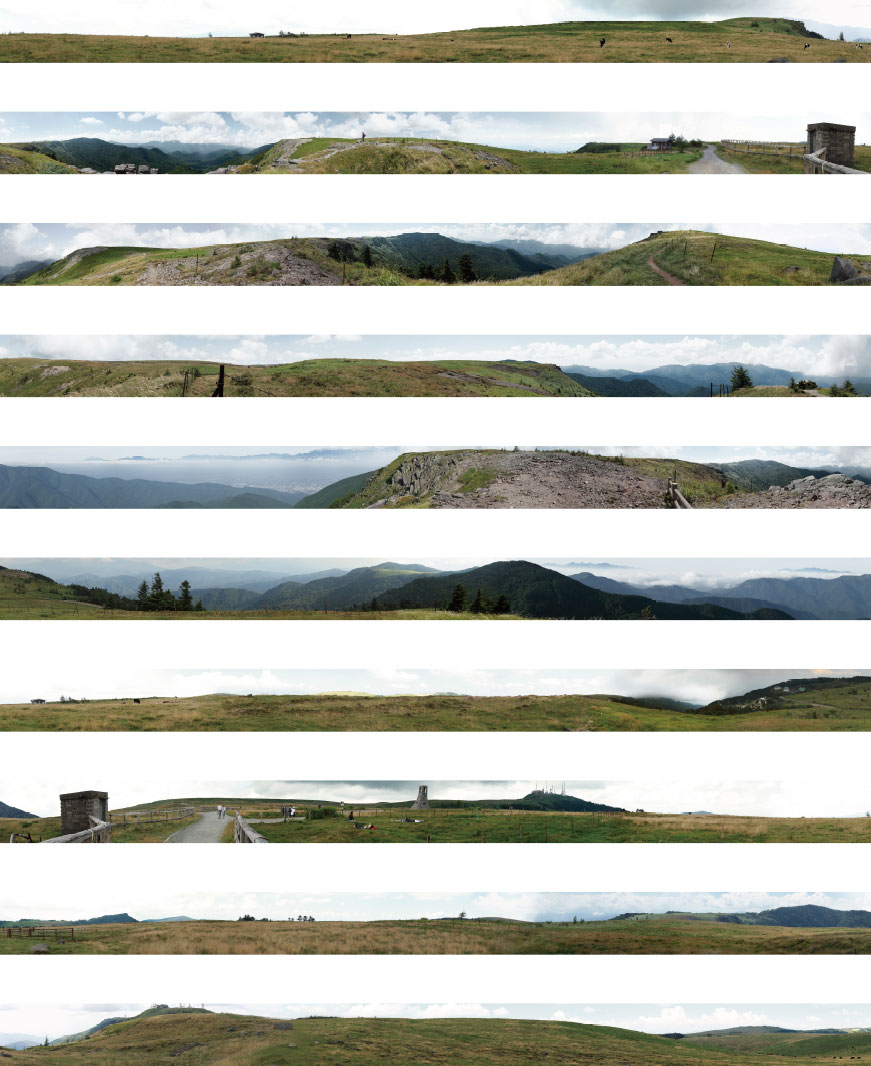 【 Exhibition / Screening 】
2012 "GTS Project : The Video Festival", Asahi Art Square/Asahi Beer, Tokyo
2013 Public Viewing at Cool Japan Fund Inc., Roppongi Mori Tower, Tokyo